Acoustic Solid was founded in 1997. Under this label turntables, luxury record players and tonearms in the high end turntable segment are handcrafted, manufactured and distributed worldwide in a genuine manufacturing operation.
Acoustic Solid now manufactures some of the most extraordinary turntables available world-wide.
Classic Wood
SOLID CLASSIC WOOD & CLASSIC WOOD BLACK

Features

Platter: 35mm thick aluminum machined from a single billet
Mat: Mat of felt and a 5mm thick Plexiglas cover
Motor Type: Synchronous
Drive: String–driven by a separately housed motor

Specifications

Chassis:
Solid Classic Wood – 40mm strong real wood veneered MDF board
Solid Classic Wood Black – 40mm strong black painted MDF Plate
Dimensions: 470mm W x 340mm D x 190mm H
Weight: Approximately 20kg

Reviews
---
SOLID CLASSIC WOOD MPX MIDI XTENDED VERSION – SPECIAL EDITION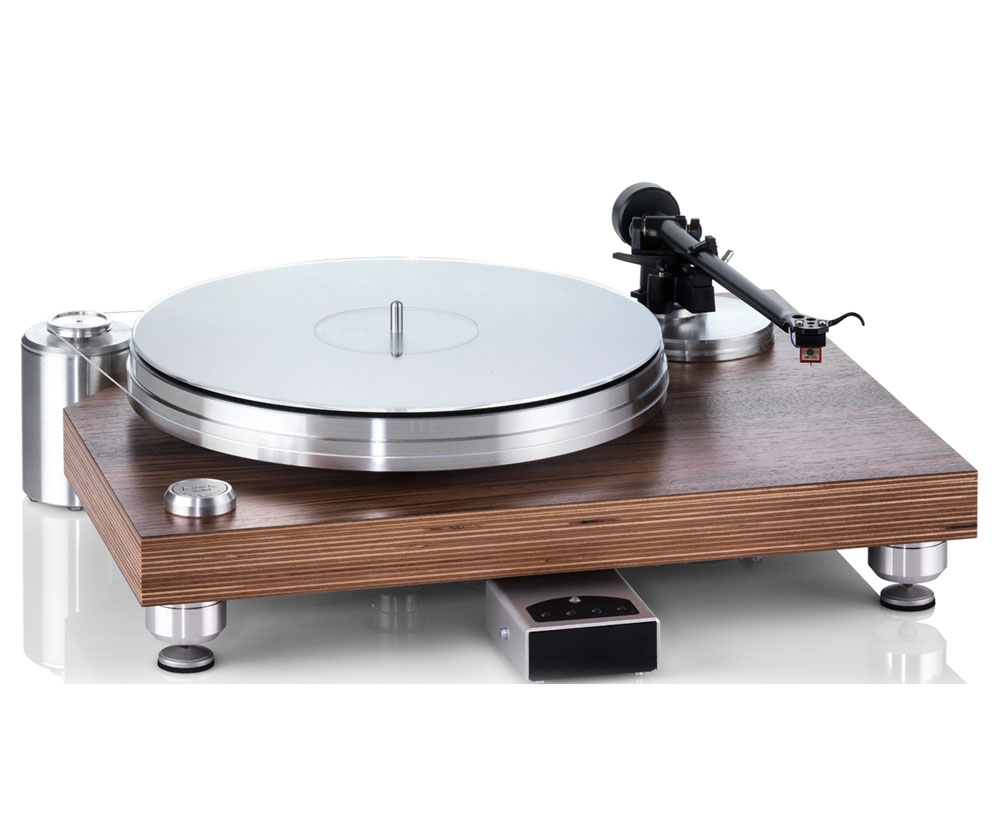 Specifications
Platter: 6 kg
Mat: Leather mat color cognac
Control: Microprocessor controlled M1 power supply
Drive: String–driven by a separately housed motor
Chassis: 40 mm thick read wood veneered multiplex panel
Dimensions: 470mm W x 340mm D x 190mm H
Weight: Approximately 20kg
---
Reviews
111 Wood
111 Metal
111
113 Bubinga
Midi
Round
Solid Wood
Machine Small
Machine Small R
Edition
Royal
733
Stands
Solid Acoustic – Vintage Products
  Click the tabs below for product information
Exclusive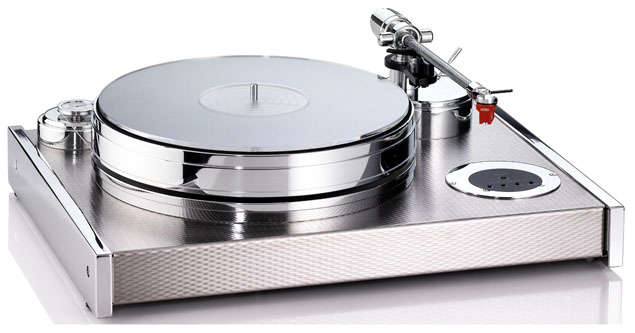 Vintage Exclusive
Features
Design Principle: Sandwich construction, Made of aluminum and stainless-steel inside with plastodem sound insulation. Feet with special dampers. F max 400 N
Speed Range: Convenient speed change by pressing a button 33.3 or 45 rpm. Fine adjustment + or – at any time per. Key press possible.
Camp: Ground stainless steel axis cast liner and casted storage bottom floor steamed again with Teflon disks and decoupled. Special resonance-optimized material with polished ceramic ball.
Drive: Berger Lahr synchronous motor with belt drive. Nylon straps silicone compound. Microprocessor controlled electronics.
Turntable: Made of solid aluminum 8 kg platter thickness 40 mm. CNC Precision turned and hand polished
Tonearm: WTB-370 OR WTB-213 with high quality pickup system.
Synchronization: 0.08% (measured with Ortofon measuring computer)
Electrical/Power Supply: 240-volt 47-63 heart 0.4 amp. Output 32 volts 0.46 amp maximum. Switching power supply with IEC plug cable
Dimensions: 500mm W x 390mm D x 180mm H with Tonearm
Weight: 20 kg without tonearm
---
Full Exclusive
Search for your nearest dealer
Products and specifications subject to change without notice.